​
Roots to Radiance is my 1-on-1 holistic and comprehensive approach to nutrition care for children with autism.
​
So much of autism is internal, beneath the surface like roots underground. When those roots are well nurtured, each child can shine.
​
​
In my Roots to Radiance Program we nurture each child with my 6 R approach:
​
1. Repair/rebalance the gut
2. Resolve food sensitivities
3. Replenish nutrients
4. Recognize sensory preferences for picky eaters which help us to repair stressed relationships with food
5. Relieve toxic burden
6. Refine our strategies for long-term radiance​​
In this program, I use lab work to guide our efforts and create a plan that is tailored to the unique needs of your child.
​
No more piecing together bits of information you found online. No more struggling to figure out why your child is having symptoms or what they mean. Roots to Radiance is an easier, more effective way to support vibrant health for your child with autism.
With the Roots to Radiance Autism Nutrition Program you receive the guidance and tools you need to help your child shine.
​
Here are the details:
• 3 months of my support and focus on your specific concerns. We can help your child eat a wider variety of foods, alleviate tummy troubles, figure out how to avoid foods they may be sensitive to and get the nutrients they need to thrive!
• Three lab tests which helps us understand the symptoms we are seeing by giving us a look at what is going on inside the body.
- a micronutrient test to determine if your child is deficient in any nutrients
- a stool test to see if there are any pathogens, if your child is digesting food properly, if there is damage and inflammation in the gut.
- a food sensitivity test allows us to see what food your child is sensitive to and just as importantly, what foods they are safe to eat!
- I will walk you through the results, explaining what they mean, our options and my recommendations.
• Supplement recommendations tailored to your child and 10% off professional grade supplements.
• I will give you the tools and confidence to know how to introduce new foods and help your child expand their diet.
• Continual support between sessions through secure chat. Reach out to me anytime, day or night.
​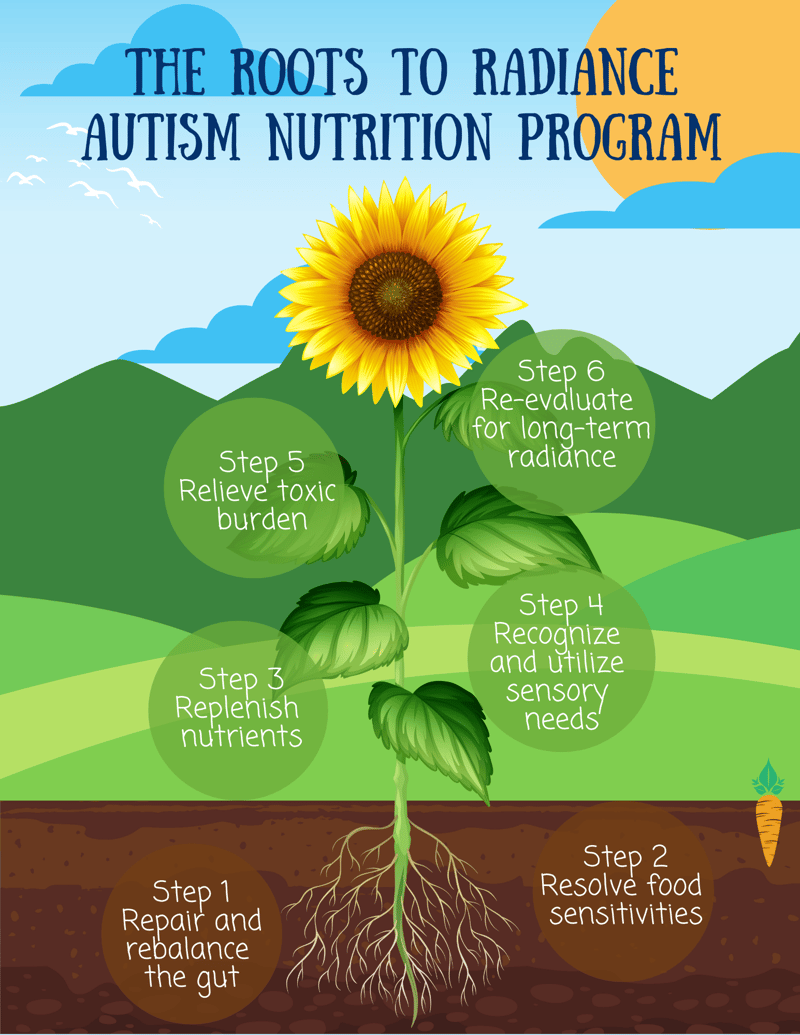 ​
Apply today!
We respect your privacy. Unsubscribe at any time.